Analytica China 2018 - October 31- November 2
Sensory quality will no longer be a nightmare for you.... Discover how in stand E4.4103!
2018-08-08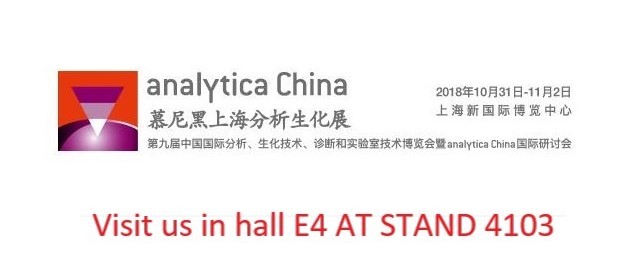 Analytica China is the International trade fair for laboratory technology, analysis and biotechnology in China. In 2016, a total of 848 leading exhibitors from 25 countries and districts attended this trade show, and the three-day show attracted 24,582 visitors. It profiles the leading position of Analytica China in the laboratory technology, analysis, biotechnology and diagnostics industry.
Discover how Alpha MOS' solutions can help you saving time and enhancing your sensory quality,
Contact us NOW!